About Jennifer Lief, MAMFT
All people have the ability to let go, change and heal. The collaborative relationship between therapist and client can assist with this. I believe strongly in the family systems theory that looks at not only the individual but the system created by the family as a whole. I work alongside my clients to empower them with the tools to stay more connected to both themselves and their partners. I help my couples create more intimacy, connection, and communication. My work with clients is strengths-based, person-centered, and recovery-oriented. I also use a goal-centered approach to determine and dissolve the blocks between you and deeper connection.
Jennifer holds an MAMFT from NorthCentral University and she is licensed in the state of NY. She is also a certified business coach through the ICF with advanced training in coaching from IPEC. Jenn also holds a BA in Human Ecology, an MA in Liberal Studies, and is the recipient of The Thomas J. Watson Foundation Fellowship. She speaks conversational Italian.
I specialize in working with couples and adults dealing with trauma, anxiety, and depression.
Terapia en español | Therapy In Spanish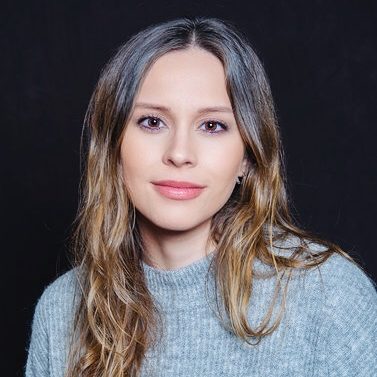 Tal vez estás aquí porque te sientes atascado, sin control sobre lo que estás viviendo, sin poder parar tu mente de ir a mil por hora o de saltar a los peores escenarios. Probablemente te encuentras siendo poco amable contigo mismo o sin poder dejar ir heridas del pasado.
Luchar con esto puede ser frustrante y agotador. No tienes que hacerlo solo.
A través de nuestro trabajo juntos, tendrás un mejor entendimiento de tus propios patrones de conducta, por qué están ahí y cómo romper con ellos cuando sientas que no te son de ayuda y encontrar alternativas que te den una sensación de confianza y empoderamiento.
Las especialidades de Julia:
Estrés, Ansiedad
Problemas de pareja
Conflictos familiares
Problemas relacionados con la intimidad
Depresión