What Are You Feeling Right Now?
Anxiety affects most people in New York City, especially now.
It is one of the main reasons people seek therapy. Some days you feel better and others days you find it hard to concentrate, your heart is beating faster and you overall feel scared, unsure, and at times restless. You worry about the future and are constantly saying 'what if?"
Anxiety is a part of human nature but if you find that anxiety is present more times than not...Anxiety therapy can help. 
You are not alone.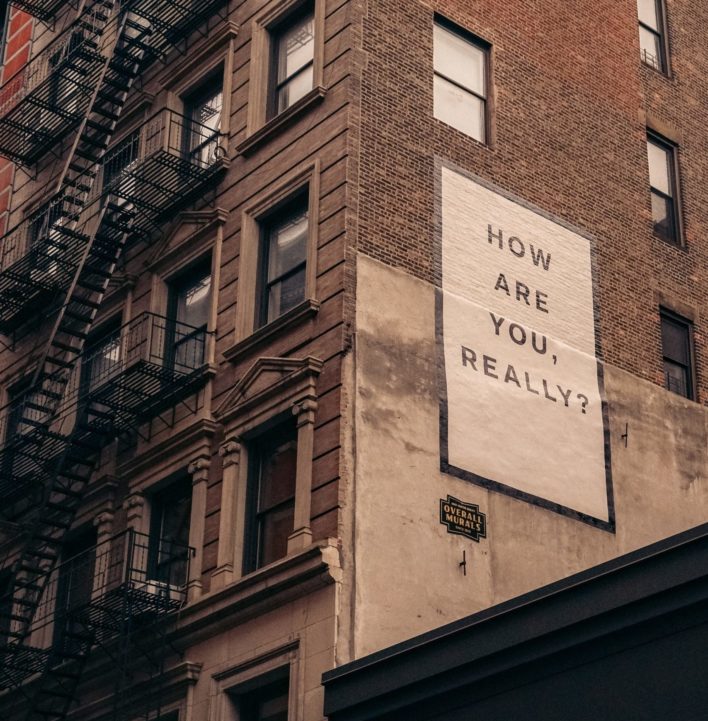 Many things can cause anxiety: health anxiety, social anxiety, stress, working situations, family trauma, life trauma, relationships. It's common to find physical symptoms appear with your worry such as headaches, trembling, irritability, sleeplessness, etc.
You may be experiencing anxiety if you feel:
It's difficult to make a decision. You circle around and around in your mind. You are unsure and afraid to make the 'wrong' decision. You go to worst case scenario often in your mind.

When you focus on something to worry about, it's hard to let it go. It's hard to be present and trust that everything will work out.

You find it's hard to fall asleep or stay asleep. You distract yourself for most of the day, but your mind starts looping and creating anxiety when life quiets down.

You stay busy to distract yourself so that you can avoid feeling. Weekends may be particularly challenging for you.

Worry a lot about what you say to others and how others perceive you. You worry about being too sensitive.

Are productive at work and on the surface look like you are doing well. Underneath, it's a different story.

You worry about the future or the past constantly - it's hard to be present.

Don't feel like yourself.
How We Work with Anxiety
Each person is unique and together we create a safe space where we can discover the root and the patterns of your anxiety and worry.
We work with proven methods holistically to help you understand, manage and alleviate your anxiety so you feel more in control and at ease.
How Anxiety Therapy in NYC Can Help:
Feel in control, more confident and empowered

Understand where your anxiety comes from and how to transform it

Learn the signals of anxiety in your body and learn ways to work with it

Start feeling better in social settings, work, relationships, and with family

Create a tool kit for ways to help yourself when anxiety comes on

Feel more like yourself again

Find more joy and ease

Become more creative