Hazel Sherin, Limited Permit MFT Associate
As a therapist, my priority is to foster a therapeutic environment that feels encouraging, warm, and uniquely tailored to each client.
I care deeply about using a genuine, non-judgmental approach as I help you navigate complex emotions, challenging relationships, and the moments of uncertainty that life often presents us.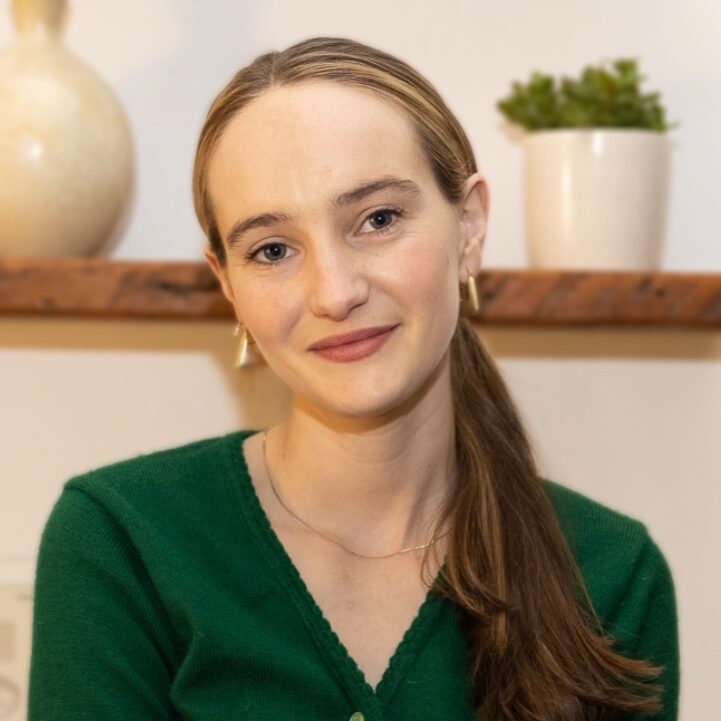 I firmly believe that therapy can be a transformative experience when given a space that invites vulnerability and curiosity and inspires introspection.
Communication issues
Attachment issues
Self-esteem issues
Family of origin issues
Anxiety
Trauma
Depression
Abandonment
Coping skills
Life transitions
Perfectionism
My goal is to welcome opportunities for personal reflection and change, while also working together to process any anxiety, grief, shame, or loss of direction during times of distress. I feel confident that together we can create more fulfillment and joy in your relationships, confront the obstacles you are facing, and explore the nuances of who you are, in a way that resonates with you and the life you want to live.
I am passionate about working with individuals and couples through a culturally informed, interactive, engaging lens that recognizes the intersecting elements of your identity.
My approach is client-centered, emotion-focused and draws from various techniques from different evidence-based frameworks. I specialize in working with adults struggling with interpersonal conflict, emotion regulation, negative self-talk, anxiety, PTSD, and issues that stem from early attachment trauma. Together, we can collaborate on a healing journey that feels empowering and embraces all aspects of who you are.
I received my master's degree in Clinical Psychology with an Emphasis in Marriage and Family Therapy from Pepperdine University. During this time, I worked at a community psychiatric facility that specializes in schizophrenia, mood disorders and provides resources to people who are unhoused. Additionally, while earning my bachelor's degree from The New School, I worked in the Attachment Lab at The New School for Social Research, scoring data on childhood attachment styles and their correlation to attachment styles in adulthood. My background in attachment research and my experience working with severe mental health issues has given me a well-rounded understanding of different levels of care, and provided me with a wide range of clinical skills.