Emotionally Focused Therapy (EFT): Strengthening Bonds and Healing Relationships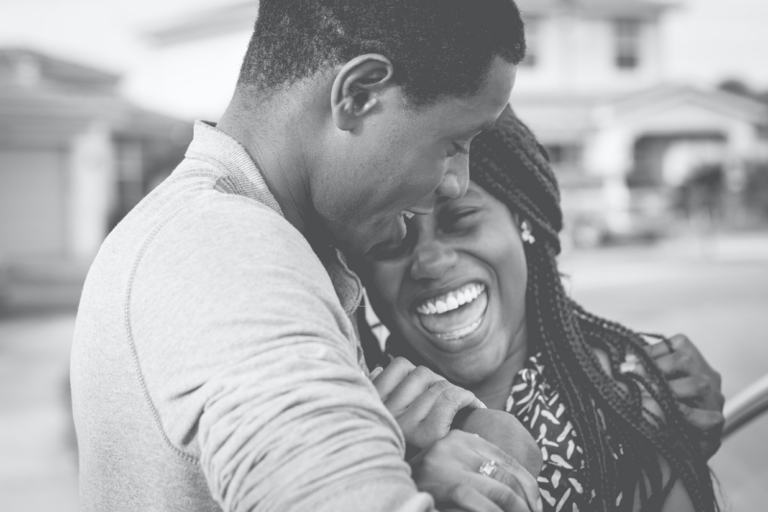 Emotionally Focused Therapy (EFT) is a renowned humanistic approach to psychotherapy that emerged in the 1980s. Rooted in the science of adult attachment, EFT has revolutionized our understanding of individual dysfunction, health, love relationships, and family bonds. With a focus on emotion and emotional regulation, EFT aims to alleviate distress in relationships and foster secure connections between individuals. In this comprehensive guide, we will delve into the core principles, techniques, and applications of EFT, highlighting its effectiveness and benefits for couples, individuals, and families.
Understanding EFT: A Brief Overview
EFT is based on the attachment theory, which posits that humans are innately relational and wired for intimate bonding with others. This therapeutic approach prioritizes emotions as the key organizing agents in individual experiences and relationship interactions. EFT is most recognized as a cutting-edge intervention for couples.
Strengths of Emotionally Focused Therapy
EFT is grounded in clear, research-based conceptualizations of individual growth, health, dysfunction, relationship distress, and adult love.
It is collaborative and respectful of clients, combining experiential Rogerian techniques with structural systemic interventions.
Change strategies and interventions are specified.
Key moves and moments in the change process are mapped into three stages of therapy and key change events that predict success at the end of therapy.
EFT has been validated by over 30 years of empirical research, including studies on change processes and predictors of success.
The therapy has been applied to various problems and populations, making it a versatile and effective approach.
EFT for Couples (EFCT)
EFT for Couples (EFCT) is a short-term (8 to 20 sessions) structured approach based on attachment science. Integrating humanistic, experiential strategies for restructuring emotional experiences and systemic structural techniques for restructuring interactions, EFCT has been proven effective in treating relationship distress. It is used with diverse couples in private practice, university training centers, and hospital clinics, addressing issues such as depression, anxiety, medical illness, and forgiveness dilemmas.
Goals of EFCT
Expand and reorganize key emotional responses, leading to a shift in the organization of self.
Create positive shifts in partners' interactional positions and patterns.
Foster the creation of a secure bond between partners.
The Development of Emotionally Focused Therapy
Canadian psychologist Sue Johnson was the primary originator of EFT, developing the approach in the 1980s. Alongside her colleagues, she founded The International Centre for Excellence in Emotionally Focused Therapy (ICEEFT) in 1998. The Centre provides therapist training, certification, and facilitates clinical research studies. EFT focuses on emotions, as they are often overlooked in interventions, particularly systemic ones that concentrate on relationships.
Theory of Emotionally Focused Therapy
Attachment theory guided the development of EFT, emphasizing the importance of emotional contact and safety in connections with others. EFT posits that distress in intimate relationships is often related to deeply rooted fears of abandonment. Emotional responses to these fears can harm relationship partners and strain the relationship itself. When partners are unable to meet each other's emotional needs, they may become stuck in negative patterns of interaction driven by ineffective attempts to communicate their emotions and needs.
Techniques Used In Emotionally Focused Therapy
EFT involves nine treatment steps, divided into three stages. In the initial sessions (Stage One: Cycle De-escalation), the therapist assesses the couple's interaction styles and helps de-escalate conflict. In the middle phases of treatment (Stage Two: Changing Interaction Patterns), the therapist and the couple work together to form new, stronger bonds in the relationship. Changes are consolidated in Stage Three: Consolidation and Integration as treatment concludes.
Stage One: Cycle Deescalation
Identify key issues of concern.
Identify ways negative patterns of interaction increase conflict when key issues arise.
The therapist assists in the identification of unacknowledged fears and negative emotions related to attachment underlying negative interaction patterns.
The therapist reframes key issues for the couple in terms of negative patterns of interaction, underlying emotions and fears, and each individual's attachment needs.
Stage Two: Changing Interaction Patterns
Individuals are assisted in voicing both their attachment needs and deep emotions.
Partners are coached in ways to express acceptance and compassion for a partner's attachment needs and deep emotions.
Partners are coached in the expression of attachment needs and emotions while also learning ways to discuss those issues likely to cause conflict.
Stage Three: Consolidation and Integration
The therapist coaches the couple in the use of new communication styles to talk about old problems and develop new solutions.
The couple learns ways to use skills practiced in therapy outside of session and develops a plan to make new interaction patterns a consistent part of life after therapy.
Emotionally Focused Therapy for Families
EFT has also been adapted as a type of family therapy, proving successful in increasing attachment and a sense of belonging among family members. The approach focuses on addressing blocks in parental caregiving responses and understanding the child or adolescent's behavior in terms of attachment needs or fears. EFFT helps families become more responsive, accessible, and engaged with previously unacknowledged attachment-related emotions and needs.
Is Emotionally Focused Therapy Effective?
EFT is supported by a strong empirical base of evidence. Research examining outcomes for couples who have participated in EFT shows that the therapy decreases distress within relationships and that partners interact in more successful ways. Follow-up studies conducted with EFT participants showed the positive effects of the treatment continued for years after the therapy concluded.
In conclusion, Emotionally Focused Therapy is a powerful, evidence-based approach that strengthens bonds and heals relationships. By addressing the core emotional needs and attachment insecurities of individuals, couples, and families, EFT fosters secure connections, improved communication, and lasting positive change.