Rebirth After Birth Workshop Info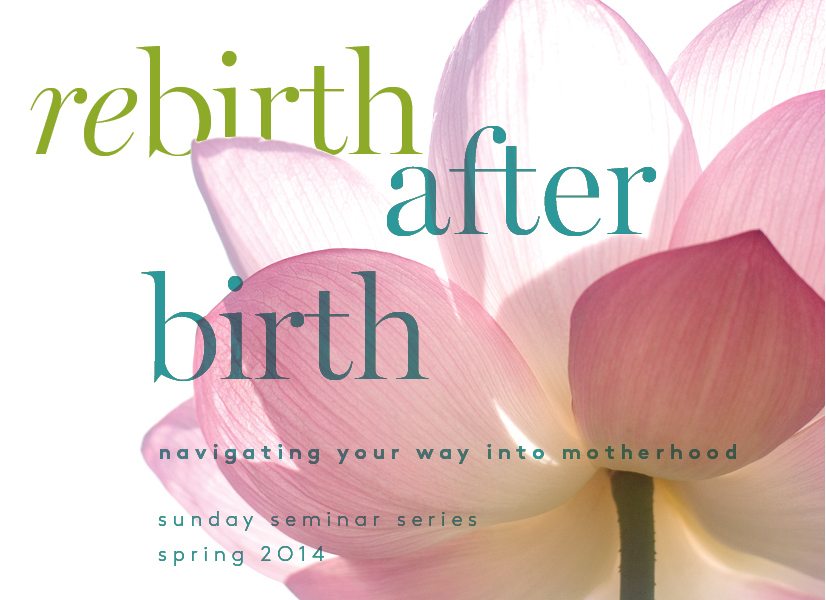 Just announced! Our new workshop, Rebirth After Birth Workshop, will be held in the Spring 2014 with Pediatric Sleep Consultant Brooke Nalle!
Dates: 4 Sundays – March 23-April 13th, 2014 from 2-4pm. Cost: $150 with limited sliding scale available. Early sign up rate before March 1, $120.
Email rebirthafterbirth@gmail.com for more information or call Melissa at 212-330-6867.
The workshop is for women (only) in their first year of motherhood (babies 0-just turned 1). We will discuss the birth story, relationships with your partner and other interpersonal relationships, body image, emotional and physical changes and challenges that come with the first year.
In addition to processing this time of change, we will also discuss how a mother can craft constructive changes to help from daily difficulties to the larger overarching challenges of this time. Participants will learn how to solve sleep challenges, set up structures that organize what can be amorphous days and weeks, and will discover and prepare for their babies' developmental timeline.
Our goal is for every participant to begin to make sense of this important time in her life as well as leave with valuable coping tools that make the coming months and years exciting rather than daunting.