Interview: Silvie Falschlunger, owner of Birth In Motion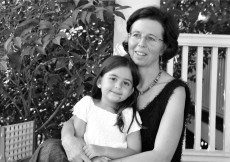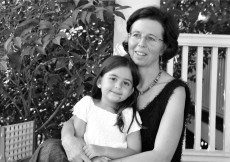 Silvie Falschlunger is next for my interview series with Birth Professionals. I met Silvie by chance in a yoga class with Beth at Full Circle. She happened to casually mention she had her cell phone with her because she had a mom in labor. I was instantly drawn to her energy. She exuded strength, calm, and compassion.
I instantly chose her as my birth doula and she turned out to be one of the most patient and compassionate woman I know. She guided me through my birth journey with a hand of a master and the groundedness of a shaman. She helped me make sense of my confusing and emotional birth story. She is a master at what she does. Silvie not only gave me so much of her time during my pregnancy and birth, more importantly, she gave me her full presence.
Here is my interview with Sivlie Falschlunger. You can learn more about her at: http://www.birth-in-motion.com
What drew you to this work of becoming a doula and birth educator?
I got fascinated by the impact of the birth experience in my early 20is, reading Stanislaf Grof, the father of transpersonal/ birth psychology and
Frederik Leboyer, the big proponent of 'birth without violence'. These two authors where so influential that I remembered both of them more than 20years later when I finally had my own baby.
They set the stage for all the preparing for my daughter's birth. It was the most amazing experience, which took me by surprise. I was not prepared for the intensity of labor with the time lapse experience, the oxytocin high, the feeling of accomplishment and relief, the soft presence of a baby.
How does your personal experience influence your work?
My personal experience is like a baseline for my work: for example the profound experience of slowing down, being more sensual, intuitive and the strong sensation of being all body is something I'm on the lookout for and observe a lot in the birthing room.
But that's only the starting point. All mamas are teaching me a big lesson, variations, so many variations. Each birth I'm attending informs the next birth, there is such fluidity. My experience is expanding with each birth, allowing me to grow well beyond my own birth experience. It is actually humbling to realize how much I don't know.
In your birth classes, what do you see most pregnant women struggling with?
In general we are all very 'birth focused', play scenarios and try to find/visualize our own preferences. We spend a lot of time exploring the anxiety around the unknown factors coming along with birth; that's where most of the energy is. When I'm talking about the postpartum period in class, people in general think that's a breeze, they feel like they just want to get this baby out safely. But on the feedback sheets the most challenging is often the postpartum transition. As much as we prepare it seems always underrated and underestimated.
What do you find most new mom's struggle with within the first few months of giving birth?
The adjustment is huge. Most challenging seems to be the ongoing responsibility for a newborn often with challenging breastfeeding situations, major worries with weight gain while struggling with interrupted sleep. Next to that are the adjustments in the relationships with the partner and friends often accompanied with struggles of how to manage transitioning into a new self, and there is a new self for sure.
What do you find most helpful for pregnant women to know and understand?
I think we have to consider that there is not only a baby born but we as woman are born as mothers too with the challenge and privilege to add a new dimension to our identity.
What do you enjoy most about your work?
I'm privileged to see the enormous creativity and variations how women grow, see how they love their babies, see partners stepping up and supporting their new family.
I'm so honored to be able to be a supporter and witness at this transition time.
How do you handle the long hours and unpredictable schedule while finding balance with your own family?
I have a pretty strong self care ritual going with daily yoga routines, walks in the woods, hot baths…. I cherish the time with my family immensely and don't take it for granted at all: I missed major birthdays, anniversaries, holidays and I'm amazed how my husband and daughter joggle along with me, sometimes with greater ease and understanding than I expect.
How do people choose a doula that's right for them?
I think there is a strong sense of 'yes, this will work' or 'no, not quite right' beyond all intellectual sorting out and checking on certifications and credentials. I think parent's intuition is heightened at this point in their lives and given the space they will know what is a good fit.